May 13
Burlington
Crapo Park
Large Shelter
May 20
Iowa City
Terry Trueblood Rec Area
Shelter #2
June 3
Ames
Brookside Park
Maple Shelter
June 10
Fort Dodge
John F. Kennedy Park
Bob Heun Shelter House
June 17
Des Moines
Gray's Lake
Terrace Building
Schedule of Events
7:30-10:30 am – Pancake Breakfast Served
8:30 am – Walk Check-In
9:00 am – Prayer, then Walk Begins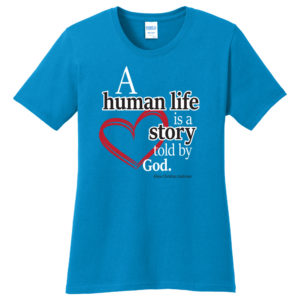 Free T-shirt for $100 or more raised!
What is the Walk for Life? It is a fun, peer-to-peer fundraising event that benefits the work of Informed Choices Medical Clinics across the state of Iowa. Walk for Life events are held at a beautiful park in each host city that offers an easy 1 to 2 mile walk on a paved surface so that everyone from young to old can participate easily. Keep in mind; this is not a march, protest or athletic contest. It is simply an opportunity for those that support LIFE to come together for prayer and fellowship while serving the greater purpose of raising support for local Informed Choices Medical Clinics.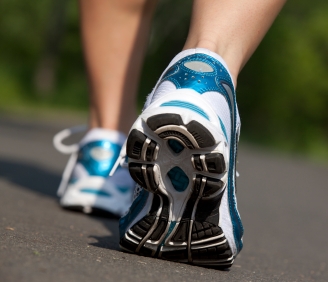 Why do we need these fundraising events? Since we are faith-based, donor-supported medical clinics that offer services such as pregnancy testing, evaluation and ultrasound at no cost to the client, we need to have fundraising events to make this possible. So why not make it fun? At the Walk for Life, everyone can participate and we will even feed you pancakes for your efforts! Walk individually or with a team and invite others to support the Informed Choices Medical Clinic nearest your community.
Register now to invite family, friends, and coworkers to join you on a team or to sponsor you by making a donation to Informed Choices on your behalf. If you are unable to join us at a Walk for Life event, you may still participate by walking on your own on a day of your choice (see Walk Facts at a Glance). Thank you for joining the 2017 Walk for Life!
If you would like more information about Informed Choice of Iowa and our clinics, please visit InformedChoiceIA.org.
Do I personally collect the money?
You can choose to collect money and bring it to the Walk and/or have sponsors donate online after you have registered here.
We also have a "Bill Me" option if using the paper sponsor forms. We just need complete contact information to do so.
What if I can't be there that day?
No problem! Walk on your own at a time and place of your choice.
You may still use a paper sponsor form or register online for a city location, then let us know you can't be there.
Any donations and paper sponsor forms may be mailed to our headquarters: Informed Choice of Iowa, PO Box 2537, Iowa City, IA 52244.
How far do I have to walk?
It is a short, easy distance of either a 1 or 2 mile walk.
Everyone can participate whether young or old, stroller or wheelchair.
Sponsors give fixed amounts for participation, not per mile.
What if it rains?
Unless it is a dangerous weather condition, we will hold the event.
Bring an umbrella for your comfort OR walk on your own later and mail in your paper sponsor form.
How much can I raise?
There's no limit and any amount helps us!
Set a goal for yourself and/or your team and have fun with the challenge.
For those who raise $100 or more, we have an awesome t-shirt to give you.
Who do I ask to sponsor me?
Previous Sponsors (if you have done a Walk before), Family, Friends, Neighbors, Clubs or Church Groups.
There is no limit, and you'll be surprised at how many say yes!
If I want to build a team, what do I need to do?
Set a goal for how many you wish to have on a team and personally invite others to join you.
Give your team a name and set goals such as fundraising amounts, distances, or other fun achievements.
Decide on fundraising efforts and goals – individually, as a team, or a little of both.
Register your team online through this site or bring a paper copy (available by download) and bring it to the Walk.
If I have more questions, whom do I contact?