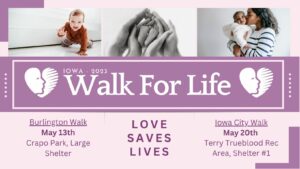 Register now and setup your very own fundraising page!
You can register online and create a Walk For Life Team for yourself, your business or organization. Invite everyone you know to sign up on your team, or create their own teams! Each team that raises $250 will receive a T-Shirt for free!
Personalize your team's page and share it on social media!  
*Nothing on this website shall be considered to be a charitable solicitation within the states of Florida, New Jersey, New York or Pennsylvania.